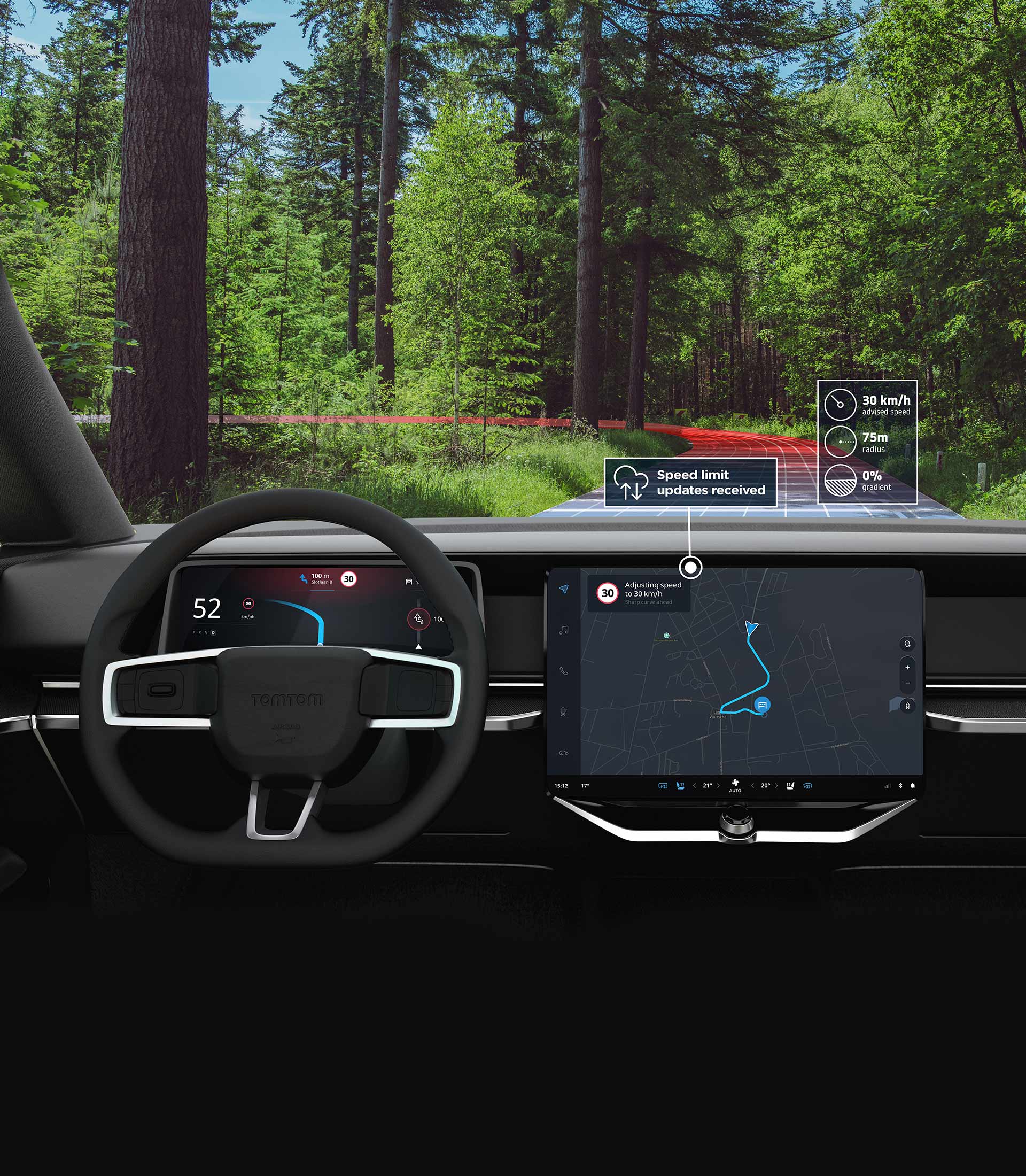 TomTom Virtual Horizon provides a highly accurate virtual picture of the road ahead. It seamlessly takes in map data from TomTom's cloud to advanced driver assistance systems (ADAS) – optimizing speed adjustment and powertrain management to make driving safer, more comfortable and efficient.
Get ahead of the curve with the all-in-one solution
One supplier for map data and software
We offer a complete ADAS technology stack. TomTom's Virtual Horizon comes pre-integrated with our ADAS Map and AutoStream service – offering all you need to deploy automated driving and ISA functions quickly and efficiently.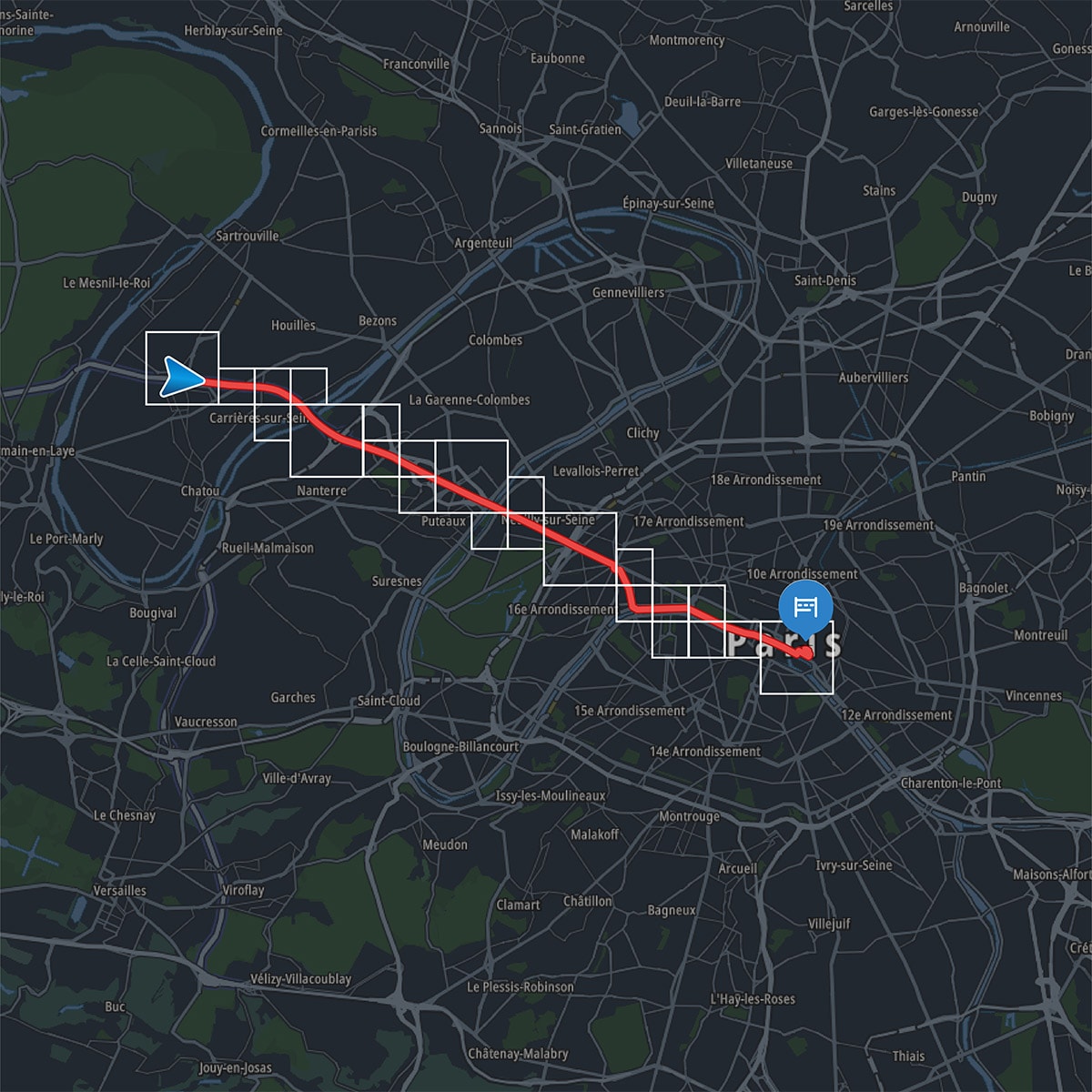 Proven to increase safety
TomTom ADAS Map contains leading speed limit info – among other content – and is proven to be ISA-compliant, based on official test drives. Our ADAS Map already powers millions of SAE L1-2 driver assistance functions today across multiple brands and regions.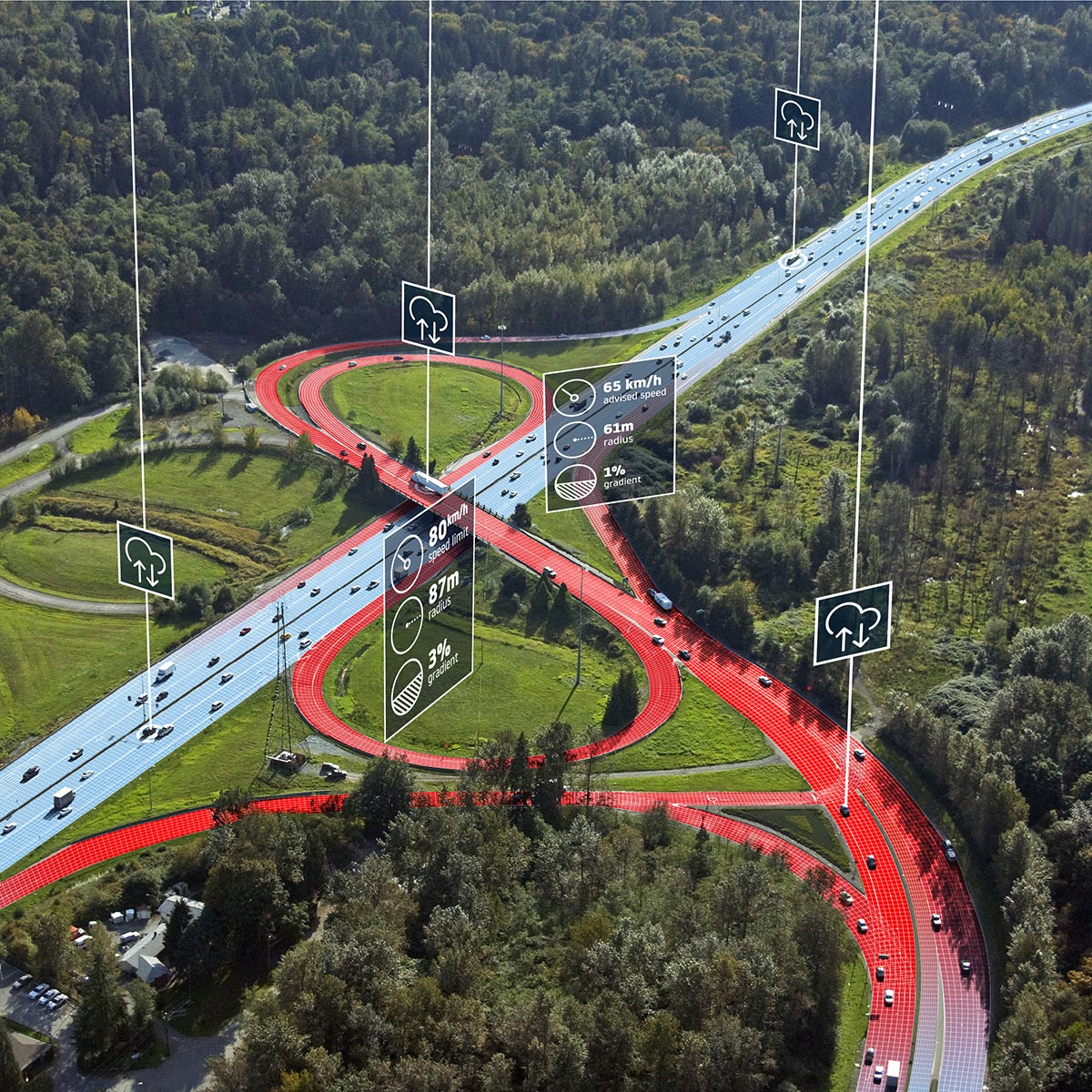 Works in any connectivity mode
Our software is designed to work offline, fully online, or in a hybrid mode through streamed speed limit info. Deploy TomTom Virtual Horizon as an online API – with enhanced connectivity and cloud functionality – or use a configurable onboard cache.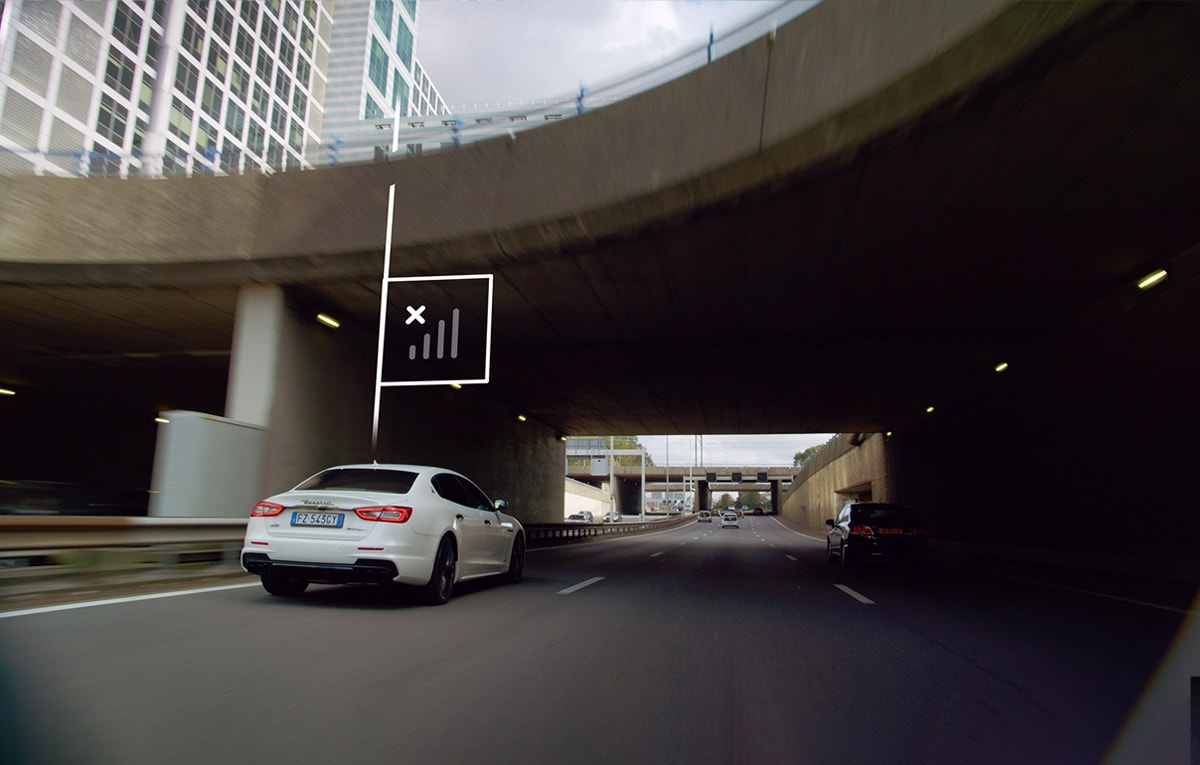 Made for maximum flexibility
TomTom Virtual Horizon exposes data on any type of vehicle network and offers precise positioning and route prediction. It also supports a wide range of data protocols – industry-standard ADASISv2 and lightweight ADASISv2 mini – for maximum flexibility.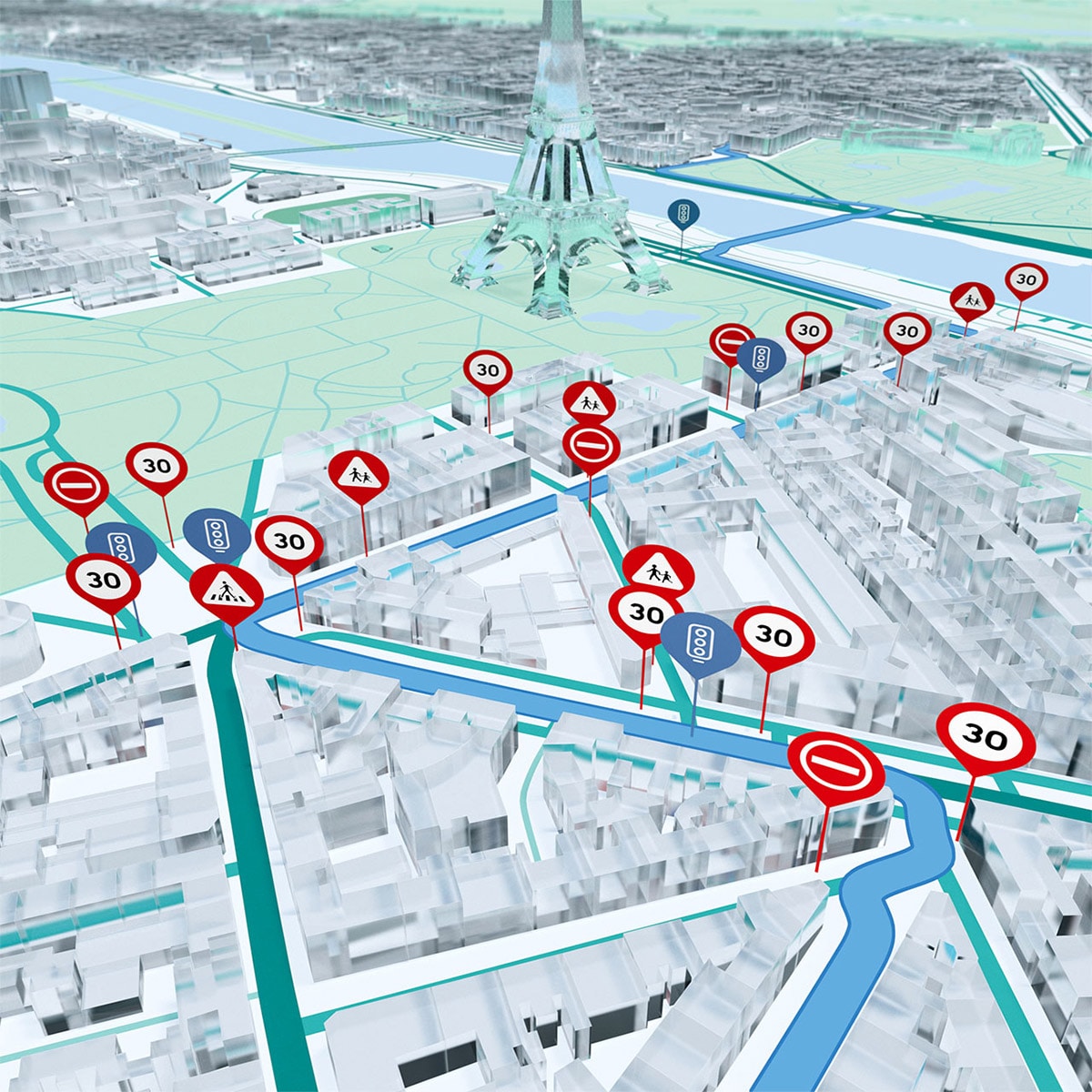 TomTom Virtual Horizon uses car sensor data feedback to update our ADAS Map – enabling high coverage and quality to ensure the TomTom community drives with up-to-date map information. We use aggregated and de-identified data to keep drivers' privacy fully protected.
Intelligent Speed Assistance
Boost vehicle safety with ADAS map data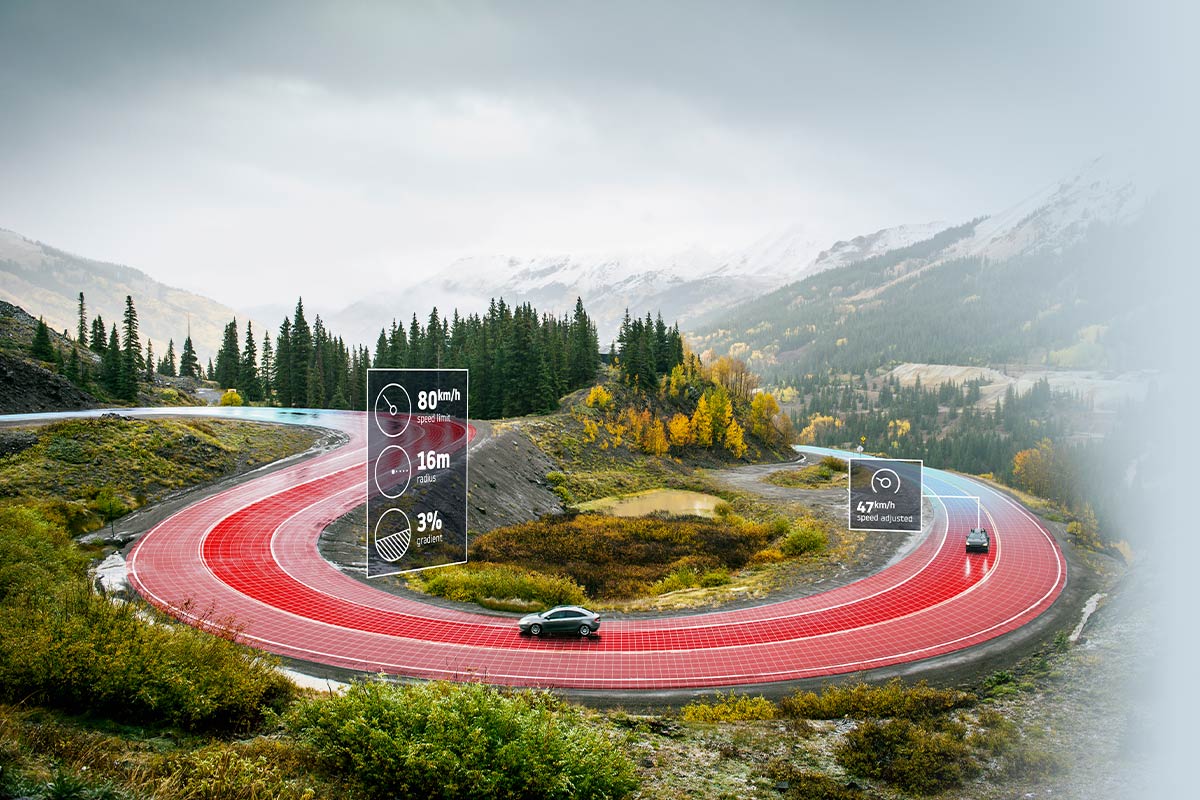 TomTom Virtual Horizon comes pre-integrated with the ADAS Map and the AutoStream map tile streaming service. We are the single supplier for all your ADAS needs, reducing costs, simplifying development and accelerating go-to-market.
Our Virtual Horizon integrates map data from onboard maps, map tile streaming services or map attributes directly from the cloud. This ensures it has an optimal configuration for all connectivity modes, ECU architectures and memory constraints.
Designed to re-use components and code, TomTom Virtual Horizon allows OEMs to streamline development cycles and effortlessly switch between offline, streaming and full online deployment for maximum flexibility.
White paper: ADAS Map Speed Limits - Improve mandatory Intelligent Speed Assistance and vehicle safety ratings
PDF
* Required field. By submitting your contact details to TomTom, you agree that we can contact you about marketing offers, newsletters, or to invite you to webinars and events. We could further personalize the content that you receive via cookies. You can unsubscribe at any time by the link included in our emails. Review our
privacy policy
.
Related products and information
Copyright © 2023 TomTom International BV. All rights reserved.