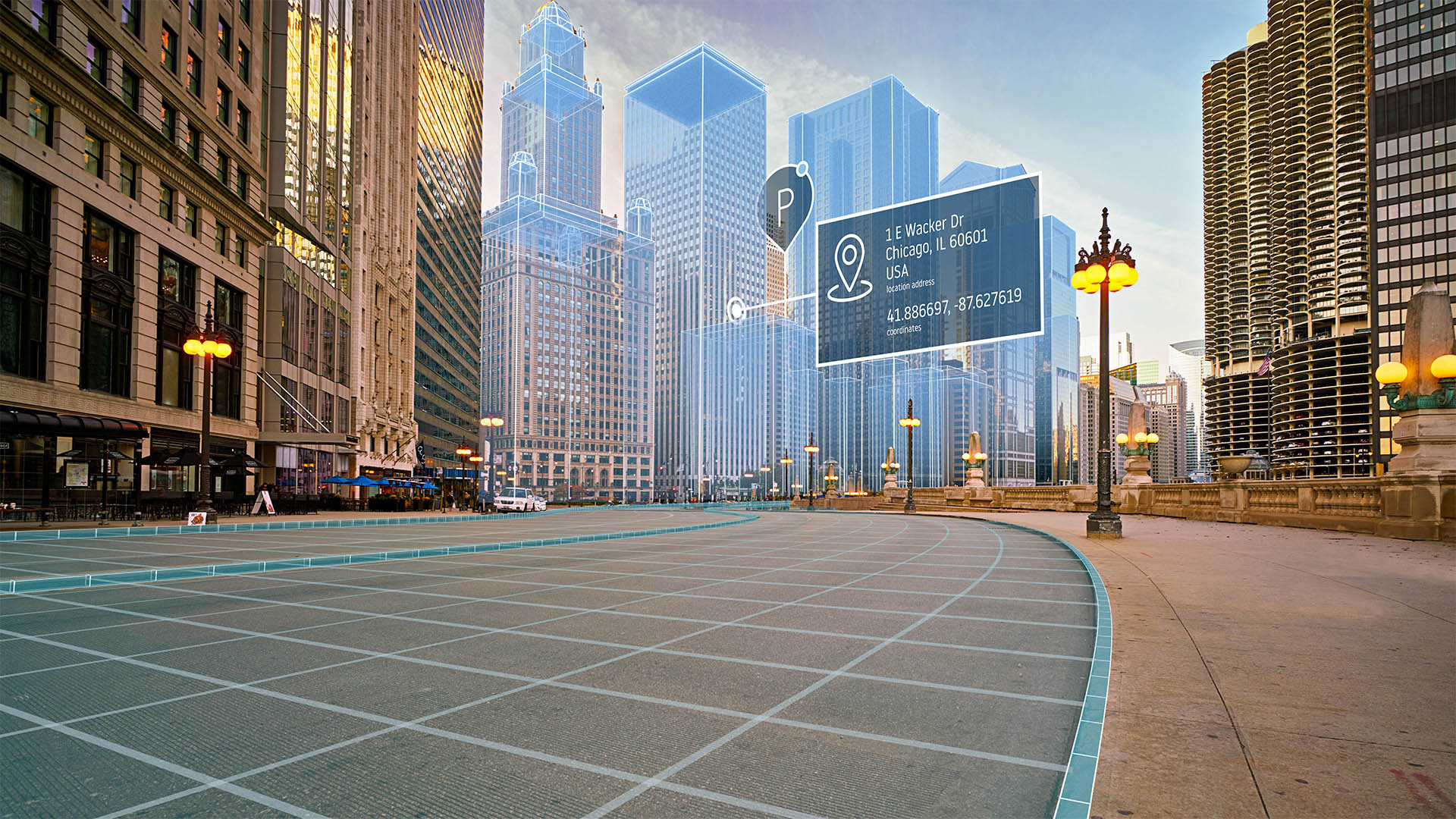 Businesses around the world rely on TomTom location data and services to power their location intelligence platforms and applications.
Geomarketing, GIS or analytics: It's all about the data
"
Andy Bell
Vice President Global Data Product Management, Precisely
"
Russell Duncan
Senior Manager, Product Marketing, Alteryx
Access detailed and accurate maps
TomTom map data is available in industry-standard geospatial formats, making it easy to integrate with any GIS, location intelligence or business intelligence software. Our map-making platform processes over two million map changes every hour. Weekly incremental updates ensure the freshest maps.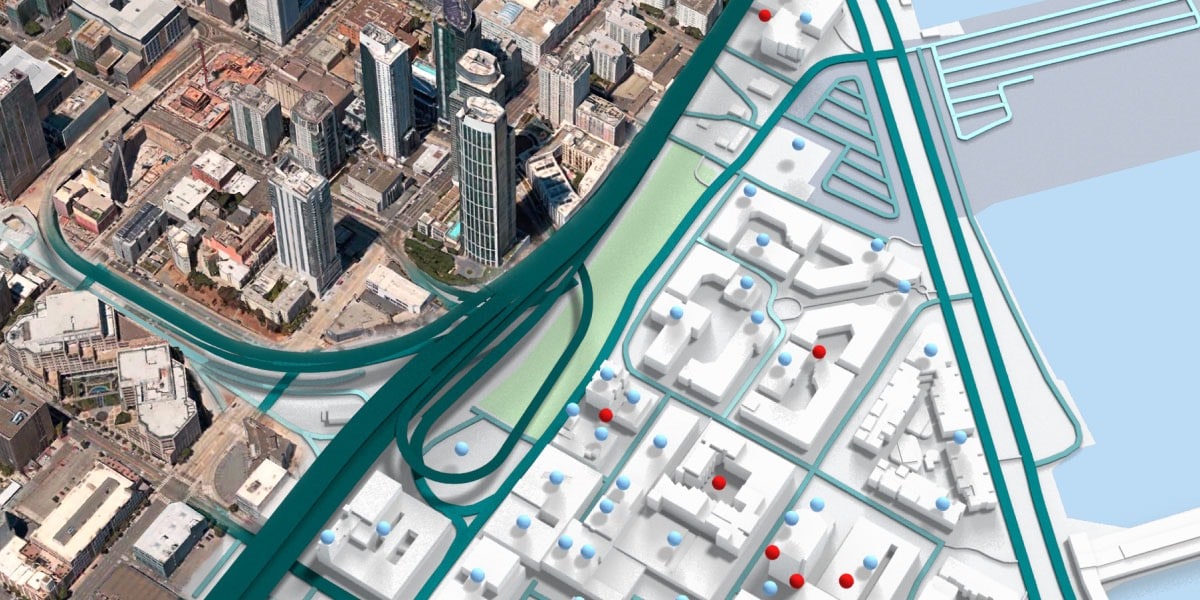 Leverage powerful geocoding
Our APIs enable partners to geocode millions of address records with a high level of accuracy and validate and display them on a map.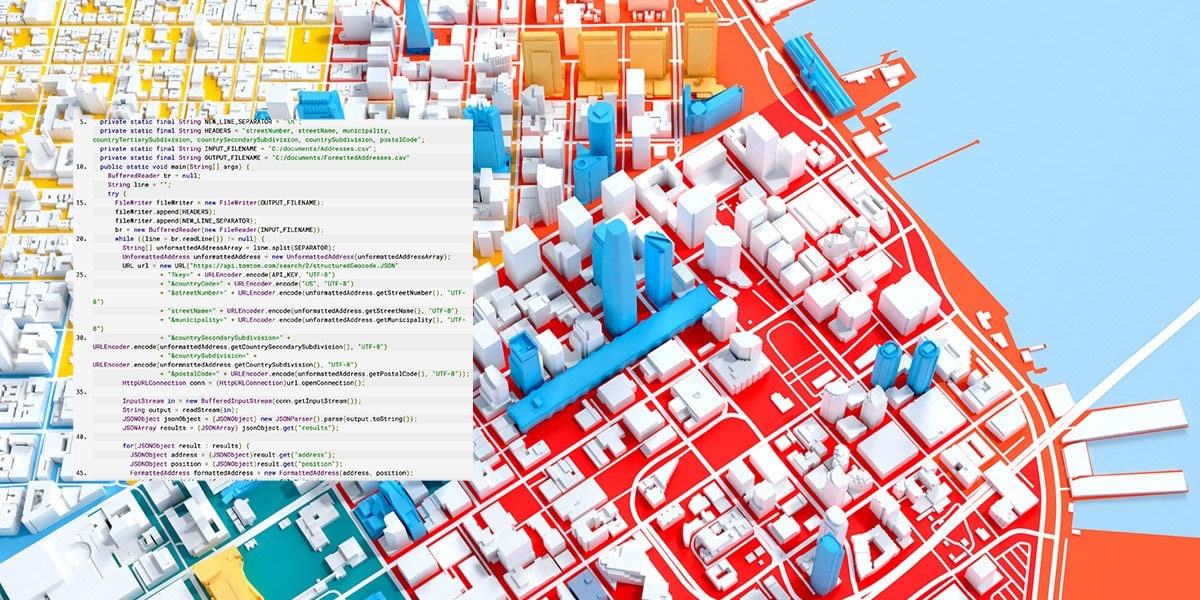 Add extensive traffic insights
From origin-destination (O/D) matrix analysis to traffic density, TomTom Move and TomTom Traffic APIs help governments understand movement in their regions, and help businesses find the best location for new stores or offices through geomarketing analysis.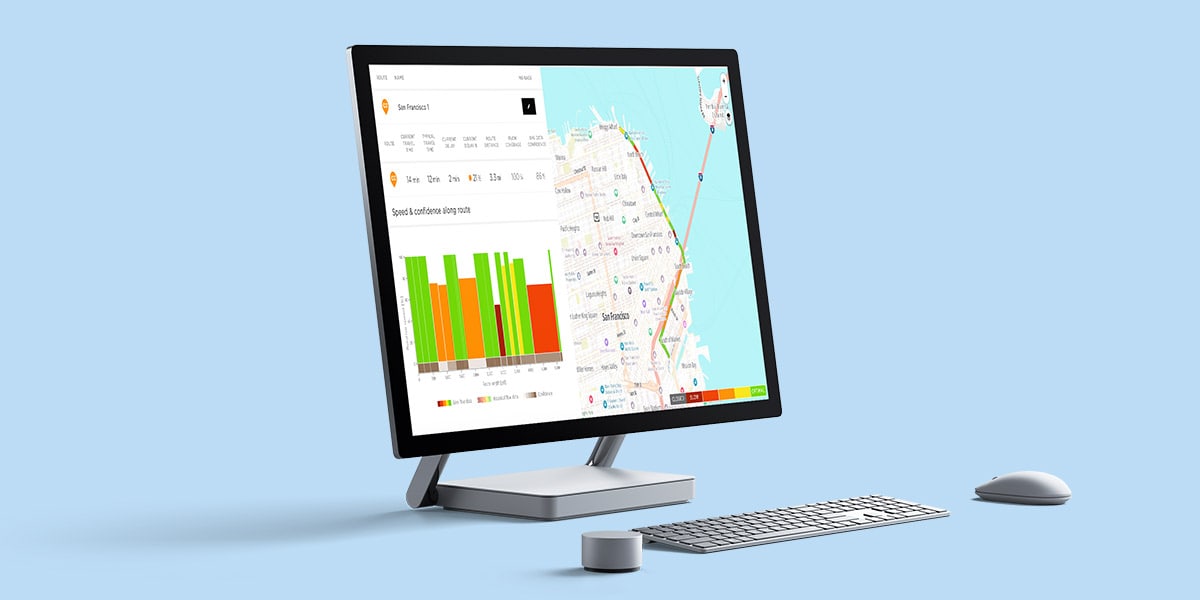 We collect data in over 200 countries and territories. That's 72+ million kms of road and hundreds of millions of places.
House numbers, building footprints, addresses: If it has a location, you can use it in your geospatial analysis app.
A leading mapmaker for three decades, our ISO-certified mapping process is based on accurate and verified sources.
We process 2+ million map changes every hour and make weekly incremental updates to ensure users have the freshest maps.
Why companies trust TomTom
* Required field. By submitting your contact details to TomTom, you agree that we can contact you about marketing offers, newsletters, or to invite you to webinars and events. We could further personalize the content that you receive via cookies. You can unsubscribe at any time by the link included in our emails. Review our
privacy policy
.
Learn more about location intelligence
Copyright © 2023 TomTom International BV. All rights reserved.