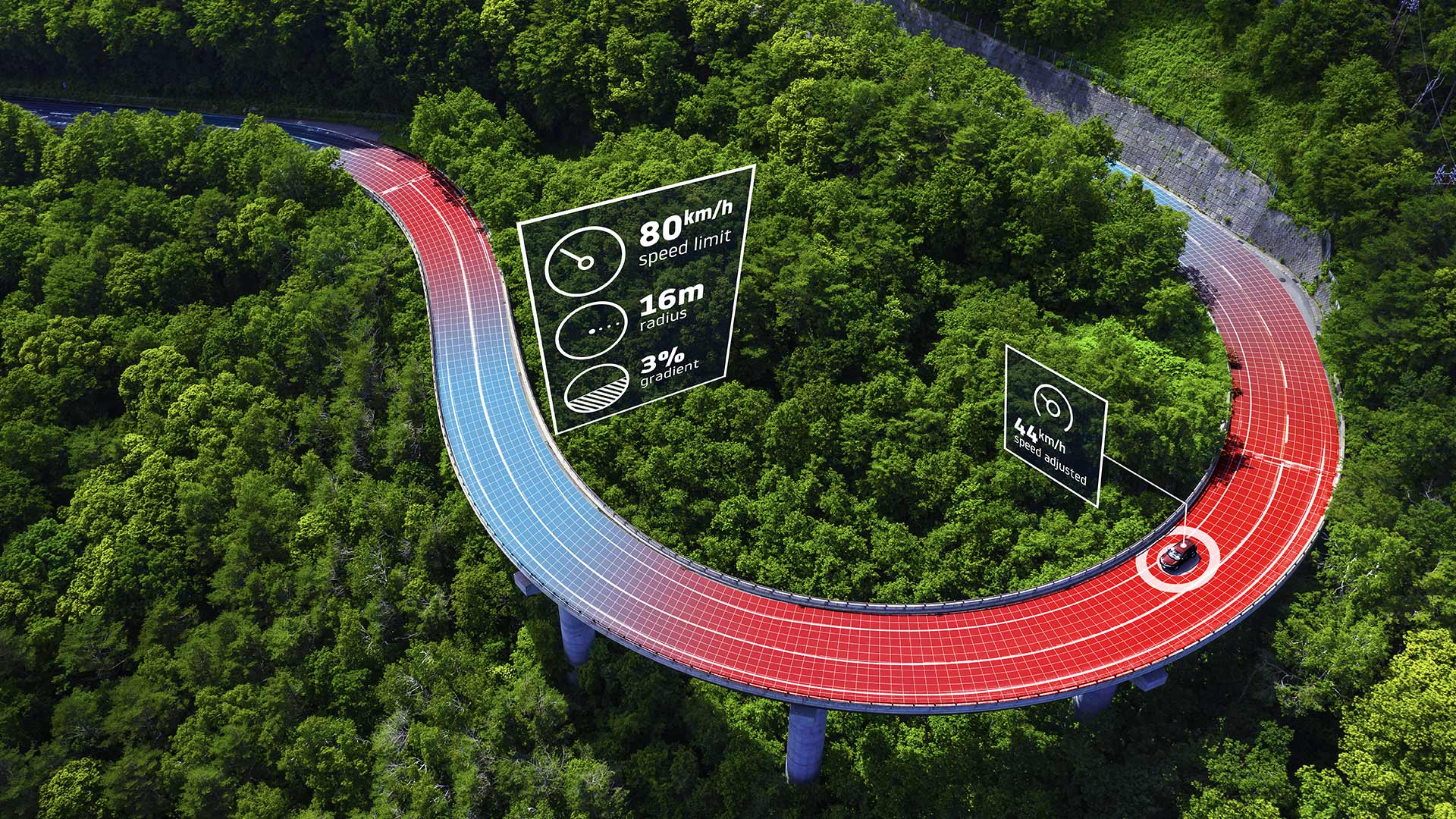 The future of driving is automated – and market-leading TomTom map technology is here to help carmakers push the boundaries of automation today. The TomTom ADAS Map improves safety, comfort and eco-performance of advanced driver assistance systems (ADAS).
Unrivalled coverage, quality and experience
Explicit and implicit speed limit information for road segments reduces speeding and increases safety, and helps vehicles meet Intelligent Speed Assistance (ISA) legislation and 5-star NCAP vehicle safety ratings.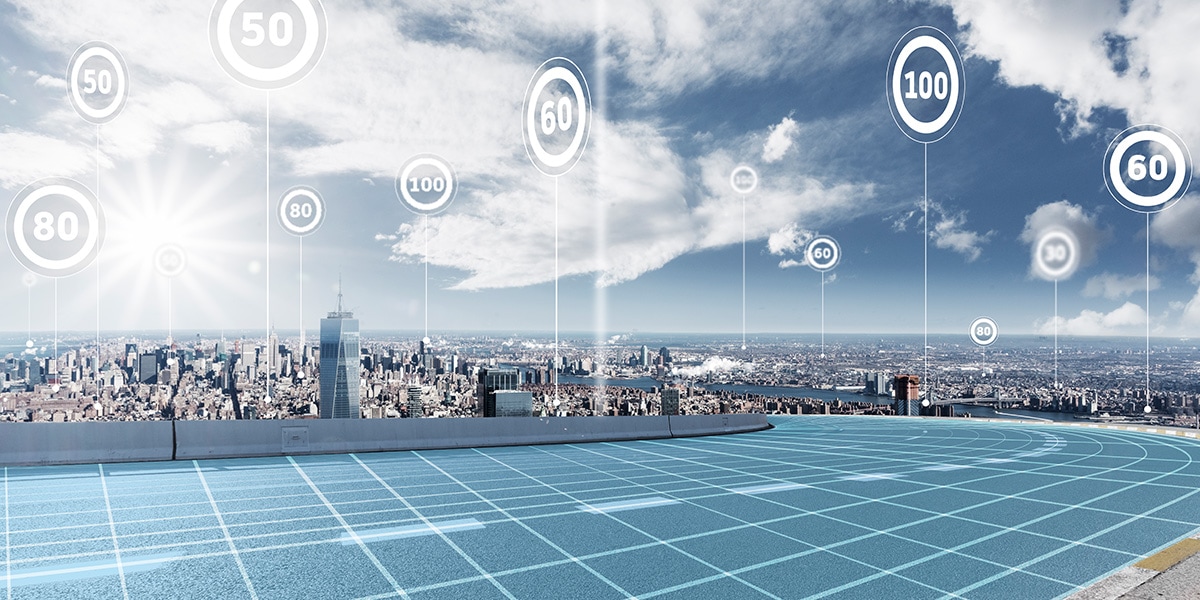 Delivers highly accurate curvature and gradient information for the road ahead and curvature data at junction, supporting predictive cruise control systems that proactively brake and accelerate.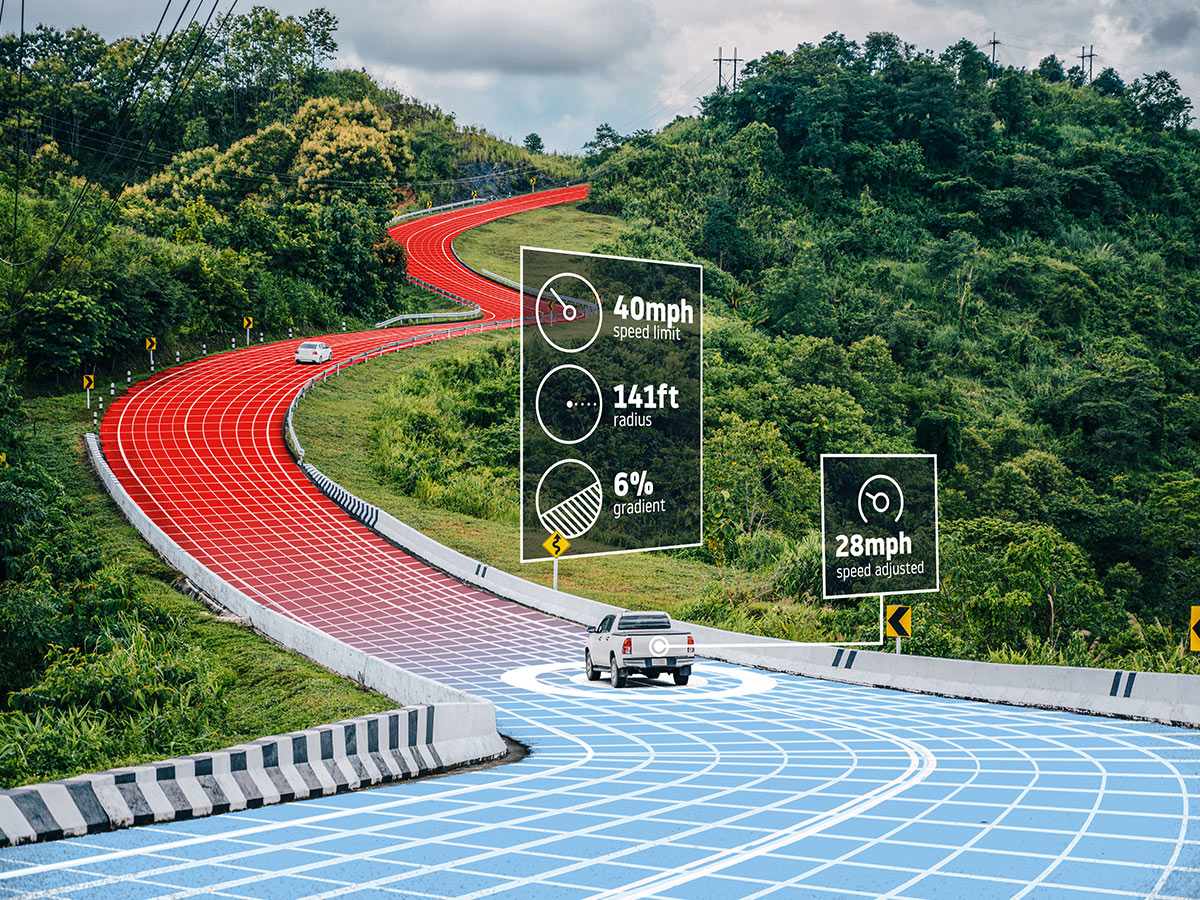 Includes details such as lane count, curvature at junction, lane connectivity, lane divider type and more to improve guidance and lane keeping on highway stretches and at complex junctions.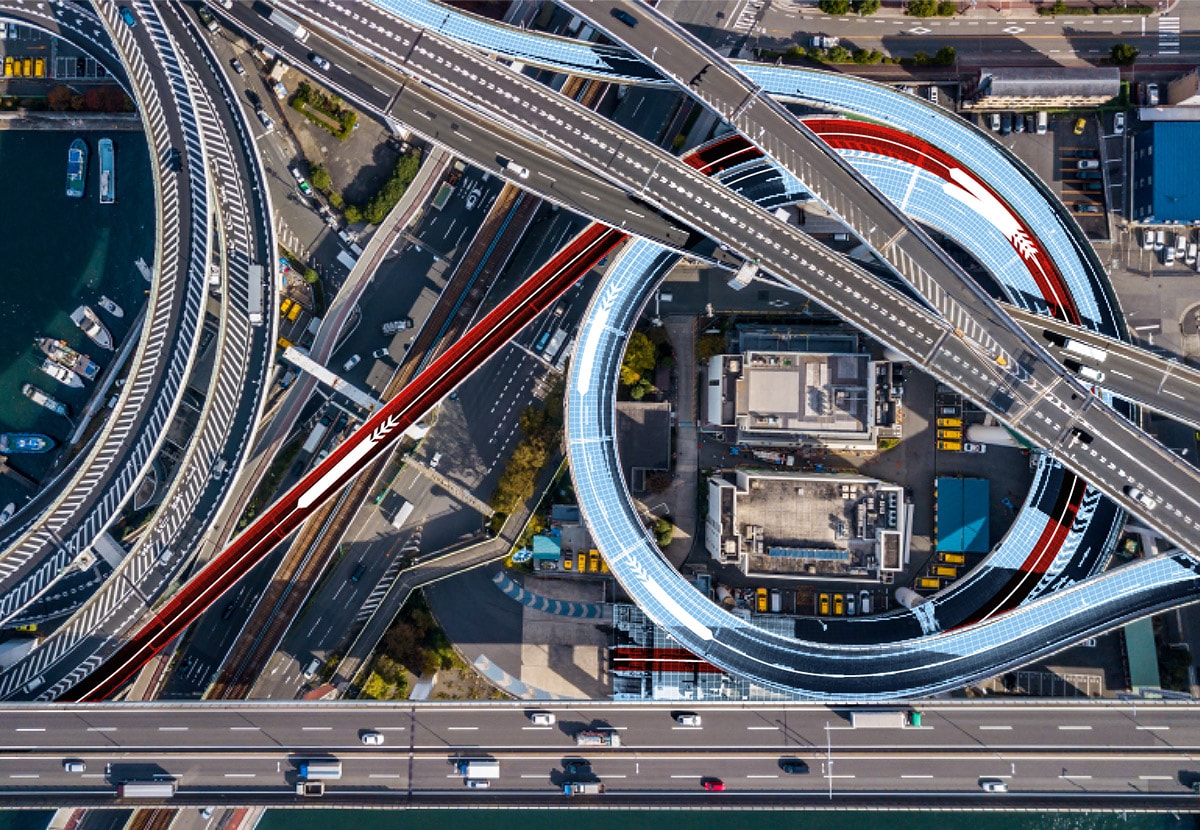 Traffic signs and traffic lights
To improve guidance and display warnings, such as overtaking, the ADAS map contains dozens of traffic sign types and information on billions of traffic light locations worldwide.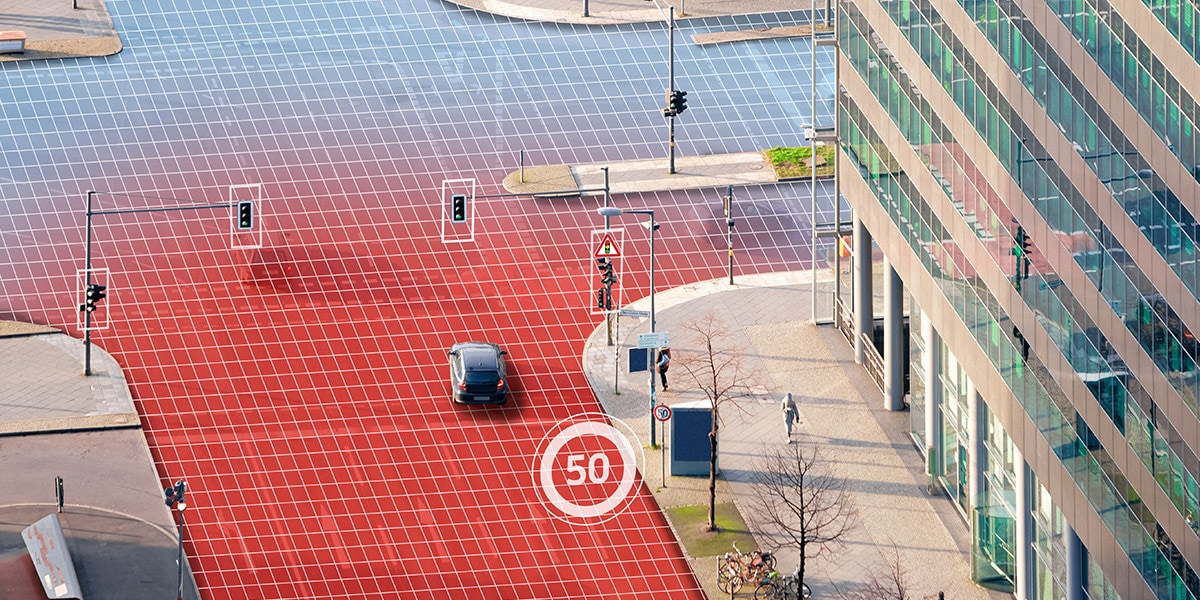 Global coverage, guaranteed quality
Launched in 2012, the TomTom ADAS Map covers millions of kilometers of roads across multiple continents and is continually expanding in coverage. Proven in millions of commercial and private vehicles, carmakers trust our leading map technology to power safe, comfortable and efficient automated driving (AD).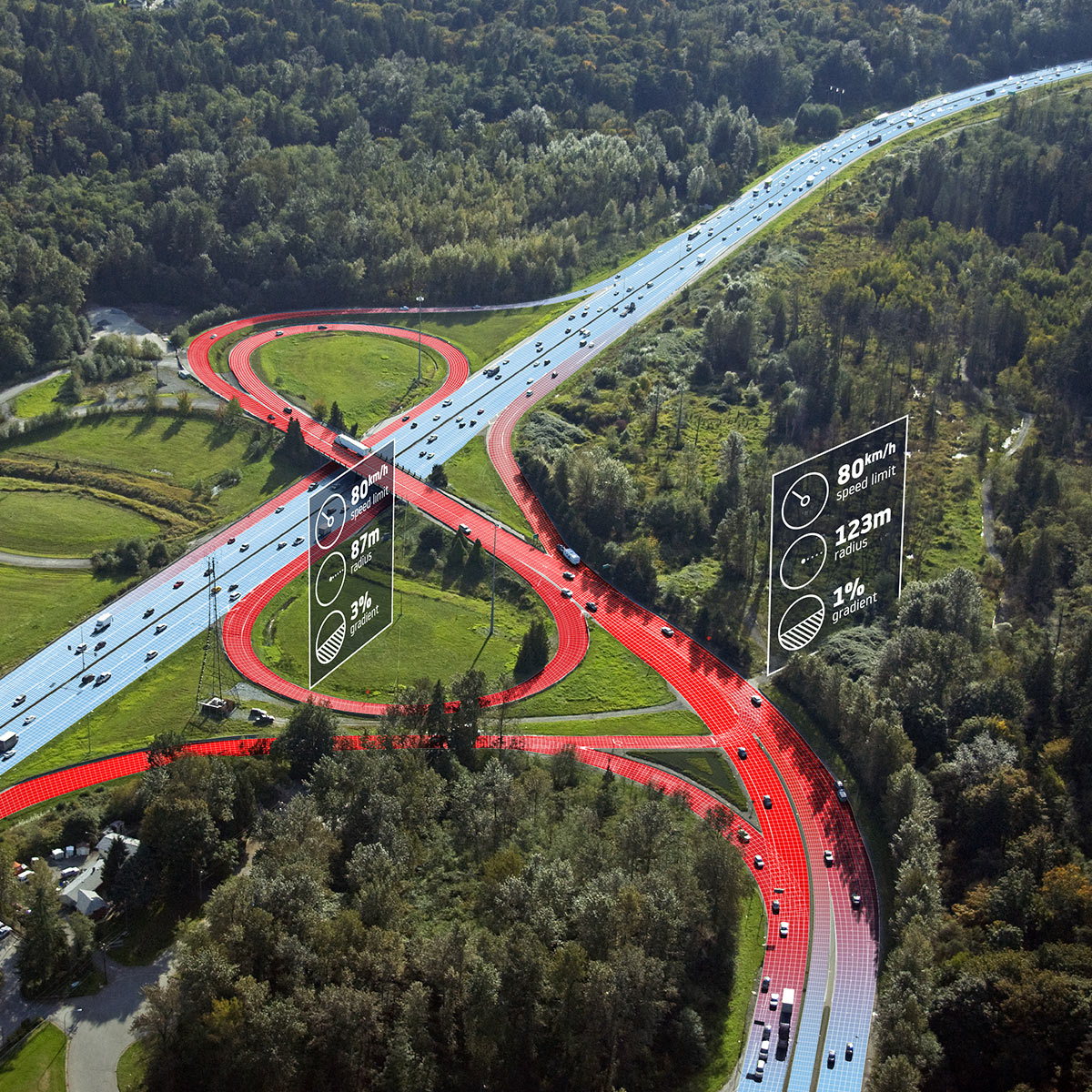 Boost safety and fuel savings with Predictive Powertrain Control
The ADAS map integrates with in-vehicle control systems to enable Predictive Powertrain Control (PPC). PPC has been shown to reduce fuel consumption by as much as 5%.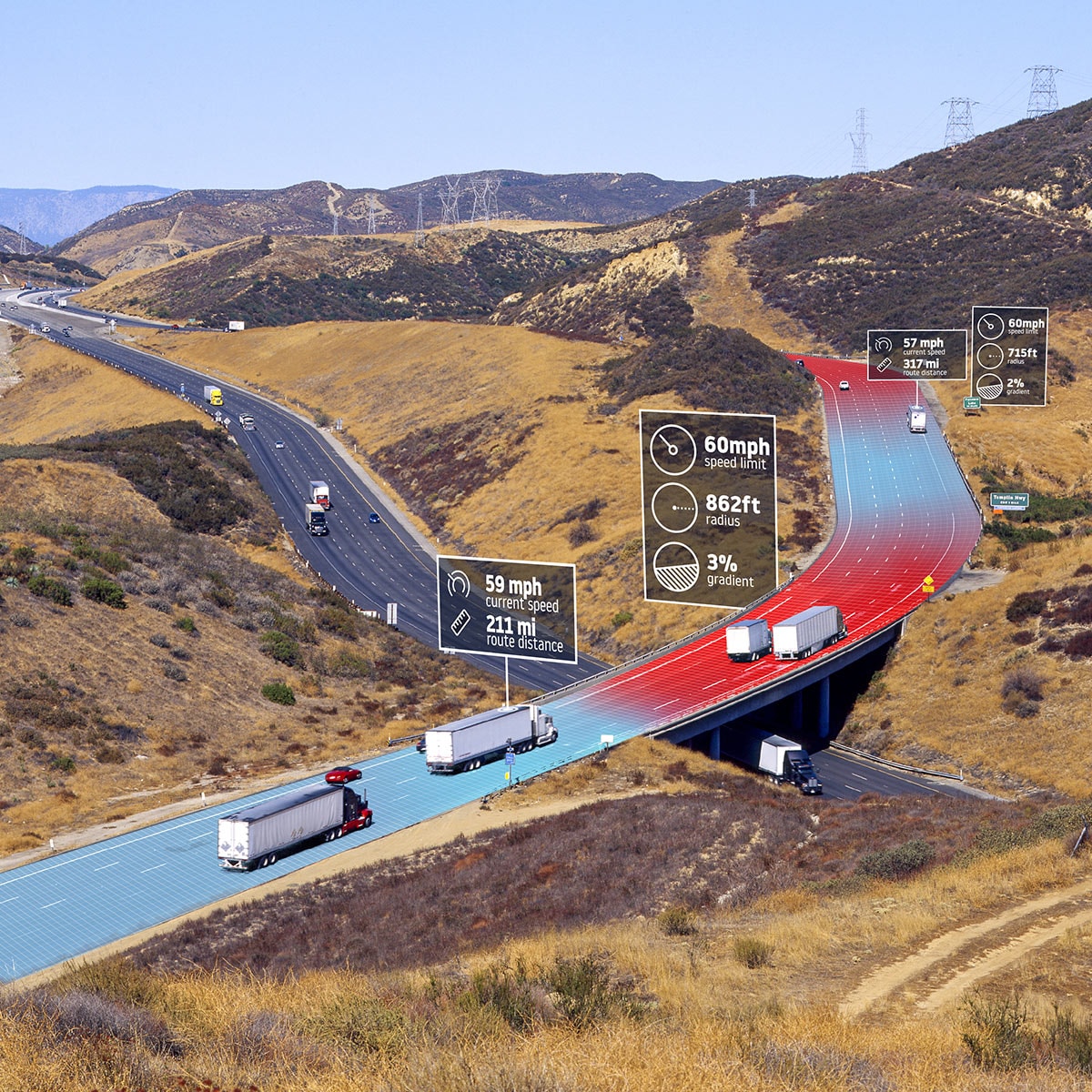 Supports Intelligent Speed Assistance
With speed limit data from the TomTom ADAS Map, ISA systems can detect when a vehicle is speeding – alerting the driver and, when needed, slowing the vehicle down. This improves Euro NCAP ratings and helps reduce speeding.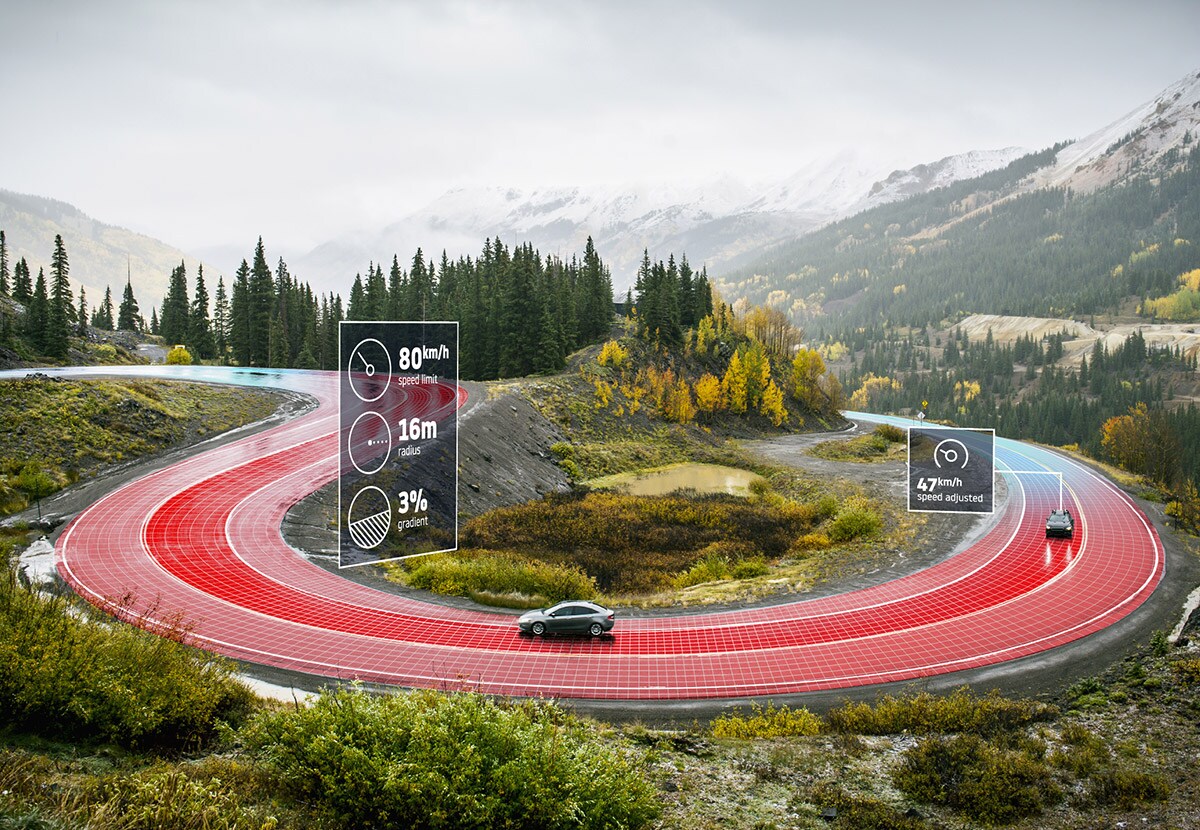 How to integrate standalone ADAS in vehicles without embedded navigation?
Standalone ADAS deployment
How do we simplify integration of our ADAS Map into driver assistance applications?
TomTom Virtual Horizon
Highest quality speed limits for ISA legislation
The TomTom ADAS Map includes verified speed limit data to support ISA functions that improve driver safety. You can count on some of the highest quality ADAS map speed limits in the industry, built through an in-depth map production process and confirmed with continuous benchmarking.
Proven technologies for faster go-to-market
More than 10 million vehicles – spanning multiple brands, generations and markets – drive with our ADAS map. Thanks to nearly 30 years of experience, top quality targets and leading visualization, demo and evaluation tools, more carmakers choose TomTom as a partner than any other.
We deliver map data and services for all levels of AD. In addition to market-leading ADAS maps, our end-to-end offering includes high-definition maps, TomTom Hazard Warnings and pioneering technologies such as TomTom RoadCheck and the AutoStream map delivery service.
ADAS solutions for the safety mandates of today and tomorrow
Discover how your vehicles can deliver on ISA and Euro NCAP safety regulations with our ADAS portfolio.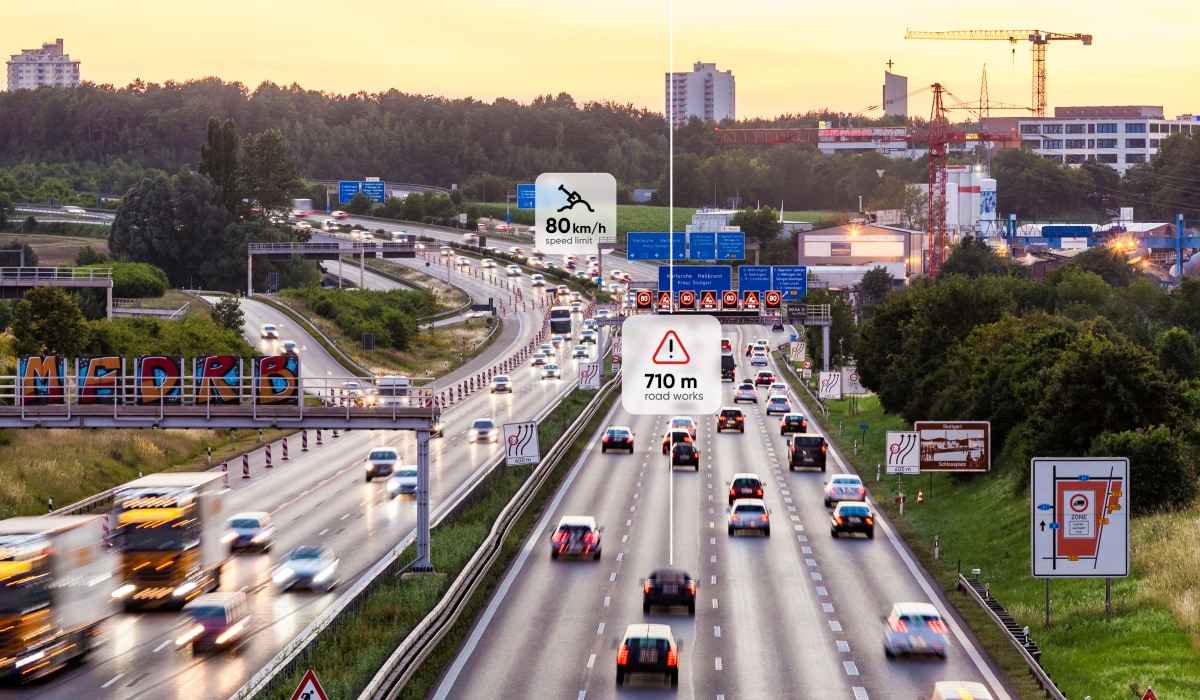 ADAS Map product sheet
PDF
ADAS Map with Speed Assist Package product sheet
PDF
White paper: ADAS Map Speed Limits - Improve mandatory Intelligent Speed Assistance and vehicle safety ratings
PDF
White paper: Learning the lessons of the European ISA Mandate
PDF
* Required field. By submitting your contact details to TomTom, you agree that we can contact you about marketing offers, newsletters, or to invite you to webinars and events. We could further personalize the content that you receive via cookies. You can unsubscribe at any time by the link included in our emails. Review our
privacy policy
.
Related products and information
Copyright © 2023 TomTom International BV. All rights reserved.